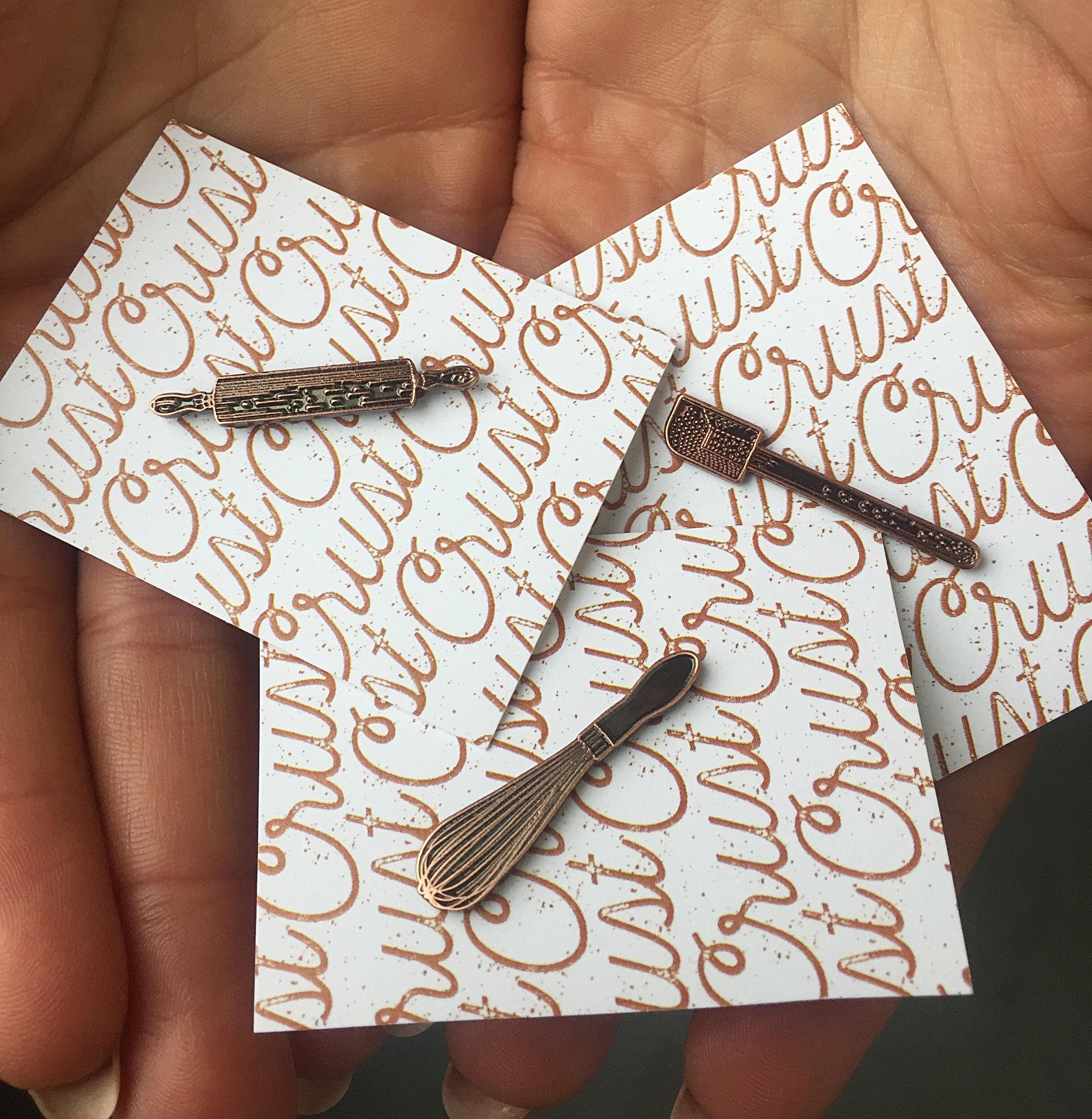 Baking Enamel Pins
Cute lil enamel pins! Copper because thats our new favorite color (jk it was always our favorite color but now its just official). As inexpensive as enamel pins come because we are so obsessed with these cuties and just want everyone to enjoy them just as much as we are.
May take up to 5 days to process and ship your order.
**FOR LOCAL PICKUP** until the end of the year local pickup will have to be coordinated after you place your order with one of us personally. We can accommodate pickup from West Philly, Fishtown, and East Falls during specific times when we are available - we will email you to sort this out once your order is received! Starting in 2018 pickup will be from 220 Krams Avenue.